Before You Apply for a Payday Loan
What You Should Know About Payday Loans
Too often, when people need money for an emergency or meet an unexpected expense, they think of getting a payday loan. But before applying for a loan, they don't ask enough questions. Of course, it's understandable. At that time they feel stressed out and believe that two or three hundred dollars will help to quickly solve the problems.
Sit back and think well before applying for a payday loan. Make a decision based on analyzing the pros and cons of payday loans, and not only based on your needs and wants of the moment.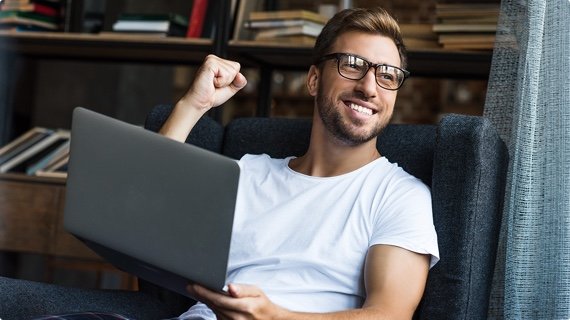 Payday Loans Advantages
Payday loans are short-term unsecured credit products with a high-interest rate that you will have to pay back with your next paycheck.
Easy to qualify for;
You can apply for payday loans despite bad credit;
It takes usually one day to get approval of a payday loan;
Lender will deposit the money directly into you bank account next working day;
It is intended for a period of up to 30 days;
Payday Loans Disadvantages and Risks
Attention Required
Taking the wrong shortcuts when you're taking out a payday or other small short-term loans can cost you a lot in the long run.
Payday loans should be used to cover short term financial needs and emergency expenses only.
It is very important to understand what are the risks and drawbacks of short-term online loans before you engage in any official relationship with the lenders. A loan that is wrongly handled can even haunt you in many ways later on.
A payday loan is not a long-term financial solution. All payday loans are subject to state regulations, approval by the lender, and customer eligibility.
The APR for a payday loan depends on many factors and is usually higher than any regular bank credit.
A payday loan term ranges from two to four weeks. If not paid in full it may be rolled over, thus generating additional expenses for the client.
If not timely repaid, it may negatively affect your credit score.
Loan rollover leads to additional fees, charges, and penalties.
How to Check If a Payday Loan is Suitable for You
Here is an easy test on how to check if you'd be able to handle a payday loan. These are the basic questions to answer with YES or NO before you apply for a payday loan.
If you have three YES to the below questions then you may consider a payday loan a good option for you. If not and there are some ambiguous answers, then you should analyze what other options you have.
Ask Yourself These Questions Before Applying for a Payday Loan
Do You Really Need the Loan?

Make sure you really need an unsecured short-term payday loan before you apply. If the electricity is about to be turned off, call them and ask for an extension. If your car payment is late, call the finance company to see if they can give you a break for a week or two. And don't take out a personal loan for anything frivolous, like buying a fashionable gadget. Even a short-term loan is a commitment, and you don't want to add more to an already stressed-out budget.

Can You Afford the Loan?

If you have not already done so, set up a budget and figure out how much you can afford to pay for a loan.

Research as much as you can. Applying for a loan online often allows you to compare multiple lenders and loan products. You can get a lot of relevant information, such as approval rates and loan terms.

When you apply for a loan with most loan platforms, you often will be given many choices. Sometimes a lender will charge a lower interest rate to get your attention. But when you carefully look over the loan documents, you may find some "hidden" fees. That could very well diminish the savings from the lower interest rate.

Can You Repay the Loan on Time?

A critical question, since some lenders may charge a penalty if you pay your loan even one day late. It's also helpful to remember, the longer you have a loan out, the more interest and fees you accrue and the more the loan will cost.

A few lenders may charge a fee if you pay off the loan early. So if you know you will be able to pay back the loan in a few days or a week, it would be good to know that in advance.
Why It's Important that You Treat Payday Loans Carefully
When you have a financial emergency to deal with, the first thing you want to do is find a solution and get the problem solved as soon as possible.
You should be aware that small loans for 300 dollars or any other amount like payday loans, may generate substantial risks if you jump into it blindly.
It is not unusual for some people to start with a payday loan and find themselves in a debt trap. There are many payday loan scammers to profit from unprepared customers and put them into serious financial traps.
We highly advise you to check the lender you are planning to work with. Check if it is certified and whether the lender has some customers reviews.
So, before you apply for an emergency payday loan of any kind, you should understand what you are getting into exactly.