What is a Payday Alternative Loan (PAL)?
PAL is a form of credit provided by several Federal Credit Unions (FCUs) to the members with minimum rates of interest and extended period of repayment spanning up to six months contrary to payday loans. The subsidized rates, together with the more extended periods of repayment save the borrowers from the risk of predatory lenders looking to benefit from their misgivings.
The loans are solely accessible from FCUs; however, some of them don't provide such loans to their members. Every FCU has its ways to establish credit limits and also the corresponding loan interest rates.
PAL's Features
The National Credit Union Administration (NCUA) manages PALs and initiated the program back in 2010. PALs should feature the following:
Given in sums ranging from 200.00 – 1,000.00 dollars.
Accessible by members enrolled for not less than a month ago.
Have an Annual Percentage Rate (APR) not exceeding 28%.
Application charges should be to a maximum of 20.00 dollars inclusive of the disbursement cost.
Repayment periods should range from 1-6 months.
Rollovers are not permitted.
Should be granted to a maximum of three times within six months.
Qualifying for a PAL
A majority of the FCUs offering PAL does not make it mandatory for you to have an excellent credit score to get the loan; instead, they focus much on your salary and repaying capacity.
Not every FCU offers PALs, and as a matter of fact, a majority of them don't provide funds. Statistically, in 2017 there was just one out of seven FCUs offering PALs. An ideal approach to determine whether a particular union avails such loans is to reach them by phone to inquire. Every person cannot enlist in all unions; however, there is always one for you. The unions do not focus on profit generation; they are instead associations run by the members in a particular group like workers for a specific company or members of a church within a certain locality among others.
FCU Qualifications
FCU enrollment qualifications vary from one union to the other but are commonly determined by:
Your area of residence.
Workplace.
Nature of work.
If you are a donor to a charitable association(s), it might be an added advantage.
The procedure to a union enrollment incorporates filling in a brief form of application and creation of either a savings or check account.
Safety of PALs
The formation of a credit union aims at empowering its associates financially. Hence, PALs were streamlined to enable the debtors to make timely repayments, at minimum rates of interests with no hidden or extra charges. The repayment details are forwarded to the respective credit agency to enhance your credit scoring. It is of significant difference in comparison to a typical payday loan that comes at a considerably higher cost. The payday loan creditors extort the debtors who cannot make timely repayments by rolling over the loans together with charging heavy penalties.
An ordinary cost for acquiring a bad credit payday loan of 100.00 dollars is 15.00 dollars. To calculate the cost in terms of APR, it would be a staggering 391%. Typically, you have 14 days to repay a payday loan fully. That is way too short as compared to a PAL where you have a maximum of six months.
Advantages of PALs Compared to Payday Loans
Transparent terms and conditions: FCUs are under strict control by National Credit Union Administration (NCUA), and therefore, there are no hidden charges on PALs. On the other hand, several payday loan providers do not abide by the state rules and end up imposing unwarranted charges on you.
Good credit score is not mandatory: Being legible for both PAL and payday loans do not check your credit report; on the other side, if you have a lower scoring, you are likely to be slapped with hiked rates on payday loans.
No room for accumulating debts: The terms of PALs restrict you from renewing a credit, acquiring another one before repaying the previous one, or getting over three loans in six months. Payday loans apply the opposite, and you might end up in a cycle of debts.
Restricted charges: The cost of applying and processing a PAL cannot exceed 20.00 dollars.
The loans' rates of interest are significantly lower: The highest annual percentage rate charged on a PAL is 28%, which is three times less a payday loan's interest.
Disadvantages of PALs Compared to Payday Loans
They are not easily accessible: Not every FCU will offer PALs, and if you are lucky to get one, the qualification criteria might rule you out, such as lack of a job. On the contrast, so long as you are employed or unemployed but earn a form of income, you generally qualify for a payday loan.
They are not ideal for matters with urgency: To get a PAL, you need to have been an FCU for at least one month. So, what happens if you needed the money urgently? For sure, you will go for a readily available payday loan.
Other Payday Alternative Loans
Despite the fact that there are a lot of reliable information and real customer reviews about taking payday loans, some people still prefer to avoid this type of loan and do not consider cash PAL's loans as the best way to get money. For such occasions, both federal and state credit unions decided to provide other kinds of loans that are also relevant and popular among all the US citizens.
Dedicated Purpose Loans are designed for covering significant one-time expenses, such as immigration, construction, etc.
Saving Loans help to build emergency funds. Let's say you need $1000 cash, and instead of this sum, the credit union will provide you a saving loan for $2000. In your turn, you will receive those $1000 at once, and other $1000 after paying off the entire $2000 saving loan.
Bad Credit Installment Loans come with a lower interest rate and more affordable individual payments.
But after all, turning to PAL loan and other payday alternative loans is not the best way to refrain from taking payday loans. First of all, you should accumulate your savings – this way, you will not need even to consider any type of personal loan for addressing your financial issues.
Setbacks To Consider
PALs are highly advantageous with regards to the lower rates and costs. However, being an FCU associate for not less than a month to qualify for the loan could be a significant setback. That way, you could be prompted to look for an easily accessible payday loan.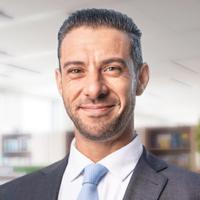 Mike Lefler shares his interest in a wide range of different subjects, including his love for finance-related writing. The passion for writing, related exceptional skills and his years of study, along with a Master's Degree at Southwest Minnesota State University led him to become one of the brilliant authors in the massive finance arena and in the area of Financial Planning and Lending Industry.
At the same time, his ability to identify the main points of various aspects and intention to significantly contribute makes him a great team member and a valuable part of 1FirstCashAdvance.
Checklist for Getting a Safe and Secure Payday Loan
We highly recommend going through this checklist developed by our expert when choosing a payday loan lender. It will keep you out of additional fees and risks, allowing to get a safe and secure payday loan.