Payday Loans: How to Avoid Horror Scenarios
We sometimes fall into predicaments where the money at hand is not enough, and we need extra cash to sort out unexpected emergencies. Cars break down, and kids get sick at times when we less expect it.
Sometimes, you don't need to ask your parents or friends for money probably because you find it quite embarrassing. What do you do? A payday loan for bad credit, particularly, becomes a handy solution. This write up will give you helpful pointers to how you can avoid getting into a horror scenario after getting this loan.
Usually, these loans carry high APRs accompanied by penalties for any missed or late payment. This means that they can sometimes wreak havoc on the borrower's personal loans. If you are currently in that situation, don't worry! You are not alone. Here are cases of people who have been through the same.
Payday Loans Scenario Cases
Case 1
Joylynn M Jossel is an author and Poet based in Columbia. She took a payday loan in 1 hour a few years ago, which was only several hundred dollars. In contrast to her expectations, she started getting payment troubles such that she couldn't afford to settle the debts in due time.
According to her loan, every $1100 was forking more than $15 every day. Desperate to pay it, she took another loan to settle it.
After a short while, she realized that she owed more than three different lenders. She would spend more than $1800 per month to cover the already accumulated payday loan amounts. She, however, managed to close the debts after finding to side hustles to get extra money.
Case 2
In a similar situation, a man who only introduces himself as David has had a horrible experience with payday loan for almost five years now. It all started when he applied for a payday loan to book for his final college exams since his parents didn't have the cash.
He continued to take more loans to cover for the first one which he was unable to pay. This is his fifth year, and he still looking for a way to get out of the mess.
As you can see from the above scenarios, a payday loan can slap you when you fail to pay in due time. It can even be hard on you when you take other loans to cover the previous ones. But don't worry, we will show how you can avoid a payday horror scenario.
Top Signs That You Are Stuck in the Payday Loan Trap
You are stressed or overwhelmed. This is the earliest sign; you will often be overwhelmed and worried about what might happen if you lack the money to repay.
No enough money left to pay rent. The payment shouldn't take all your salary! You are probably trapped if you hardly have anything left after making your payments.
Receiving multiple calls form payday loan lenders. Your lenders are not happy about your payment habits if they keep calling you requesting you to pay.
You are over drafting your bank accounts. A hefty payday loan amount can make you consider bank overdrafts to settle it. It should however not affect your accounts.
You are taking more loans. Taking other payday loans to nestle the first one? That's a warning sign that you a victim of a payday loan pitfall.
How to Avoid Payday Loans Horror Scenarios
Double check the legitimacy of the institution you want to take the payday loan from. This will help you to avoid giving your details to scammers.
Review your payday loan policies before you accept the loan, and take the credit only when you agree to the terms.
Don't take a payday loan if the situation is not an emergency. Also, avoid taking other payday loans to settle the previous ones as this will only put you to more horrors.
Don't take any loan from a facility which is not transparent about its interest rates. That should be your number consideration.
What To Do When You Can't Repay Your Payday Loan
Here are suitable options for you if you are struggling to settle payments loans.
A. Pay off the loans which have a higher interest rate first
B. Extend your payment plan
C. Apply for a personal loan
D. Get an alternative payday loan from a credit union
E. Get help from a counselor or a co-signer
F. Look for more ways of increasing your income
Bottom Line
Payday loans from direct lenders provide an immediate solution in times of financial crisis. However, you should keep in mind that the loans can also be a gateway to a vicious cycle which is almost impossible to escape. Plan well and only apply for a payday loan if it's the last option.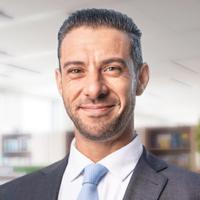 Mike Lefler shares his interest in a wide range of different subjects, including his love for finance-related writing. The passion for writing, related exceptional skills and his years of study, along with a Master's Degree at Southwest Minnesota State University led him to become one of the brilliant authors in the massive finance arena and in the area of Financial Planning and Lending Industry.
At the same time, his ability to identify the main points of various aspects and intention to significantly contribute makes him a great team member and a valuable part of 1FirstCashAdvance.
Our Team Notifies Consumers of New Rules for Missouri Payday Loans
After local groups rallied for changes to payday loan regulations, Missouri legislators are proposing new laws to meet the demands of their constituency. The suggested proposals would require payday loan lenders to adhere to additional regulations, and this could potentially affect the availability of these loans.