Marsha Welch – Financial Writer and Personal Finance Expert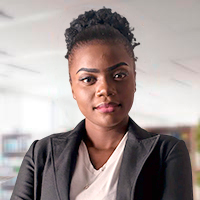 Marsha Welch is a professional personal finance expert, qualified financial writer and speaker, author of her own blog on financial literacy. She has a Bachelor of Science in Economics obtained at Duke University and over 15 years of experience under her belt.
Background
Marsha Welch is a personal finance expert and financial writer of 1F Cash Advance as well as a part of the team of the community weekly newspaper, specializing in personal finance topics. Her extensive knowledge in financial planning and the lending industry, as well as working experience and impressive skills in proofreading, helps her create high-quality content, focusing on credit news, money management tips, and finance-related topics.
In addition to her main activity, Marsha is an author of her own financial blog which was created to help people make informed financial decisions and manage their finances efficiently. While working at Legacy Financial, she also launched a free helpline in order to assist people who can't seek a chargeable service from financial advisors.
Experience
Marsha's career path started at Fidelity Bank, where she got a job right after graduating from Duke University in 2006. At Fidelity Bank, Marsha became a Customer Service Representative, but due to her skills and excellent performance, Marsha was soon promoted to the position of Wealth Management Development Officer.
After working there for five years, Marsha realized she wanted to be useful to businesses and individuals who want to modernize their wealth management or need an innovative financial planning solution. To make it happen, she joined the team of Legacy Financial, where she worked for about nine years, providing goal-oriented financial guidance to her clients. This experience allowed her to find her calling in life right after starting her own financial blog.
After nine years of helping people reach their financial goals, Marsha becomes a part of the 1F Cash Advance's team in order to help those who need it most. Her years of study and the knowledge she gained while trying to change people's lives for the better helped her become an outstanding author, able to grab readers' attention and present useful and complex information in an understandable way.
Related Works