Online Payday Loans in Illinois
Suitable Rates & Terms
Network of Professional Lenders
All Types of Credit Scores Accepted
No Hard Credit Checks
Quality Customer Care
Cash Loans Near Me
Cash Advances for Illinois Residents
If you are a permanent resident or a citizen of Illinois and need cash to cover your needs, don't hesitate to apply for Illinois payday loans or installment loans. Find out everything about loan products in your state.
Table of Contents
Illinois Online Cash Loans
Are you an Illinois resident? Feel free to apply for loan products to cover your financial emergencies. Discover our services that help you to connect with hundreds of direct lenders from Illinois. 1F Cash Advance is your ally in getting a reasonable interest rate for your Illinois payday loans.
The Illinois residents can borrow a maximum of $1,000 as payday loans, but not more than 25% of their monthly income. One may get more if they apply for Installment (up to $5,000) and personal loans (up to $35,000). These loans are regulated by 815 ILCS 122 et seq. The repayment term for payday loans doesn't exceed 120 days. The APR is up to 403%, a $15.50 charge for 14-day $100 cash advance. The cooling-off period is seven days. Rollovers or renewals are prohibited.
How Do Payday Loans Work in IL?
In Illinois, online cash advances work the same as other loan products. Consumers apply online on our website by filling in the request form with their contact details and submitting it. We send it to our lending partners that review your application form. You'll receive an answer on your loan approval. Don't worry; it takes minutes to get an instant approval decision via Email.
If a lender approved your loan request, you both would sign the contract online after you discussed all the terms and conditions. After these formalities, the lending company will transfer your cash advance on the next business day or even sooner. Also, once the next paycheck reaches your bank account, the loan provider will withdraw the loan amount from it. You don't have to stay in line to pay it back. Everything is online and 100% safe for all customers. Also, check payday loans in Kansas to see how it works.
1F Cash Advance works only with a network of trusted direct lenders that provide quality financial products for borrowers who need emergency cash. If you need money too, be sure you'll get reasonable interest rates and flexible repayment plans.
Payday Loans in Illinois – Fees & Charges
Illinois has a limit on the amount of a classical payday loan: $1,000 or 25% of the gross monthly income, whichever is less. Loans can be taken from 13 days up to 120 days. Finance charges should not exceed 15.5% per $100 borrowed. However, actual APR in the state nears 404%.
General APR Example of a Payday Loan in IL
If you borrow $750 for 6 months, and make two payments per month, then you will pay approximately $826 in fees – plus the amount you borrowed – which comes to approximately $1,576 total. However, if you choose to pay off your loan early, then your APR and fees will also decrease. See below other examples of payday loans Illinois.
| Amount Borrowed | Fees | APR | Amount Due |
| --- | --- | --- | --- |
| $400 | $40.93 | 359.01% | $440 |
| $1,500 | $153.32 | 359.01% | 1,653.32 |
| $2,000 | $204.49 | 359.01% | $2,204.49 |
| $2,500 | $255.51 | 359.02% | $2,755.51 |
See Your Alternatives for Fast Payday Loans in Illinois
Most of our lending partners provide many other options for borrowers. If you need more money to pay for your unplanned expenses, consider installment loans in IL. The minimum amount you can borrow with an installment loan is $1,000, but the maximum amount is $5,000. The lender can set monthly payments within 3 and 36 months. The minimum APR is 6.63%, but Illinois laws didn't select the maximum one. You can use these cash advances with monthly payments to cover more significant expenses like house renovations, medical bills, etc.
Small Payday Loan in Illinois – Eligibility Criteria
Before applying for Illinois payday loans, you should meet several eligibility criteria set by lenders. As they are basic, almost all consumers may qualify for payday cash advances. So, if you need extra cash and you live in Illinois, check the following requirements:
Be 18 years old or more.
Be a US citizen.
Have a steady income.
Have an active bank account.
Have an active Email address and phone number.
Application Process of Online Payday Loans in IL
The online loan application in Illinois is the same as in other states. Here are the simple steps to follow when applying for online payday loans:
Decide how much money you need.
Find the right type of loan.
Decide on the right type of lender.
Check your credit score.
Gather your documents and information.
Apply and submit.
Make sure you read our Legal Information before submitting your application. As the process is straightforward, you won't have to waste time on needless paperwork and faxing. The application form is available 24/7 and perfect for borrowers who use the Internet every day.
Online Bad Credit Payday Cash Advances
Consumers with a poor credit history are welcome to apply for Illinois payday loans online. Their bad credit isn't a reason to give up when looking for emergency funds. Our lending providers ignore the low FICO score of borrowers. They review the general information of your current financial condition.
Just prove your steady income (even if it's unofficial), and that's it! You are free to get funds even with a bad credit report. Make sure you increase your chances of loan approval by checking your valid information.
No Credit Check Cash Loans in Illinois
Most lenders in Illinois don't run hard inquiries on borrowers' credit history through those three main credit bureaus. These checks are called "soft credit checks" because of their simplicity. Direct lenders just assess the repayment risk by performing a light review on credit reports. So, don't worry if your credit history is less-than-perfect. With a high approval rate, you'll get an instant approval decision within minutes for your payday loans with no credit checks performed. If you are not from Illinois but need no credit check loans, check cash loans in Florida.
You Reliable Solution – Cash Loans in Illinois
Are you living in Illinois and need cash to pay for your emergencies? Feel free to rely on 1F Cash Advance that will help you connect with direct lenders from Illinois. Just submit the request form on our website and we will do the rest for you. Be sure that you'll get the most pleasant borrowing experience. Now you can get Illinois cash loans with reasonable interest rates and flexible repayment plans. What are you waiting for? Do it now and forget about your financial problems.
List of IL Cities Where You Can Find Online Payday Loans
1F Cash Advance aims to give people all around the Illinois State the opportunity to cover their emergencies as soon as possible. That is why we provide online payday loans in the following cities:
| | | |
| --- | --- | --- |
| Chicago | Aurora | Joliet |
| Naperville | Rockford | Elgin |
| Springfield | Peoria | Waukegan |
| Champaign | Cicero | Schaumburg |
| Bloomington | Evanston | Arlington Heights |
| Bolingbrook | Decatur | Palatine |
| Skokie | Des Plaines | Orland Park |
| Oak Lawn | Berwyn | Mount Prospect |
| Tinley Park | Oak Park | Wheaton |
| Normal | Hoffman Estates | Downers Grove |
Why Ally with 1F Cash Advance for your Payday Loan?
Many people want to apply for a short-term loan because it is very flexible for most consumers in need. Today, there are many short-term loan companies that people can find in their area. Finding the right one can be difficult for some of them.
There are several good reasons why our company is so popular among its customers:
Simple application procedure. This is the main reason why people choose our services as their real solution. We ensure a simple procedure for people who want to apply online for a payday loan. The procedure is relatively simpler than with any other company. People can simply fill out the application form on our website. There are some personal details that people must provide in the application.
Fast direct deposit. When people want urgent financing, this short term loan is a perfect solution for them. All procedures are done very quickly. This means people don't have to wait weeks to receive their money. Some customers may receive their funds in 24 hours or less.
Friendly Customer Service Representatives. 1F Cash Advance Team is very useful for all customers, especially new customers. New customers usually have many questions about the online payday loan. The customer service representatives are happy to help them borrow money easily. All agents are specially trained so that they can have a lot of important knowledge about the company and its payday loan programs.
No hidden costs. There are no hidden costs that can arise when people take out this payday loan with us. This company offers flat rates for all customers. This means that customers only have to pay the flat fees for their money. This fact makes us different from other connecting services.
All applications can be made online. All application procedures can be done online. This is a real advantage for people who don't have much time to visit some payday loan companies. People can just visit our website if they want to borrow money from this company. They can also chat with customer service representatives via online chat. This feature is very useful for people who want to discuss their needs.
Payday Loans Near Me in IL
Don't you know where to find "payday loans near me"? Find out that we have them in Illinois. This state provides you the most flexible interest rates even for bad credit scores. Stop searching for the suitable payday loans near you because you've already found the right place to get them. 1F Cash Advance is here to help you in this matter. Just fill out the application form and we'll make it the rest for you.
Get Instant Approval Decision for Your Payday Loan
Stop waiting for miracles and solve your problems with money today. Complete the application form with your contact details and submit it. We will do the rest! Get ready to spend your payday loan as you wish on the next working day. If you have questions about Illinois payday loans, drop us a line to request all the needed details about the lending process in this state. We are here to assist you in this matter and ensure you the most pleasant borrowing experience.
In-store Payday Loans in Illinois
Are you looking for a fair payday loan from a reputable lender? You've come to the right place. Our store offers a wide variety of loan options for you to solve your financial emergency. Our branch manager will advise you on the most suitable loan option for your specific case. Get in-person feedback and all the help you may need to access the funds you need.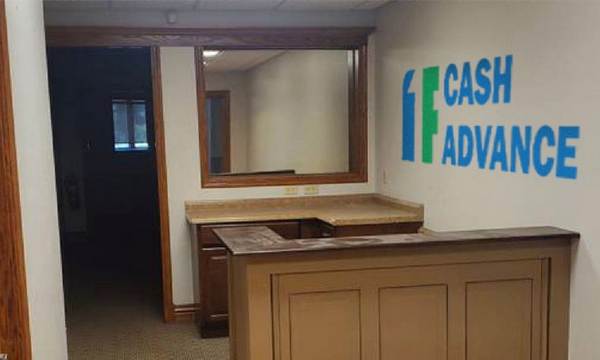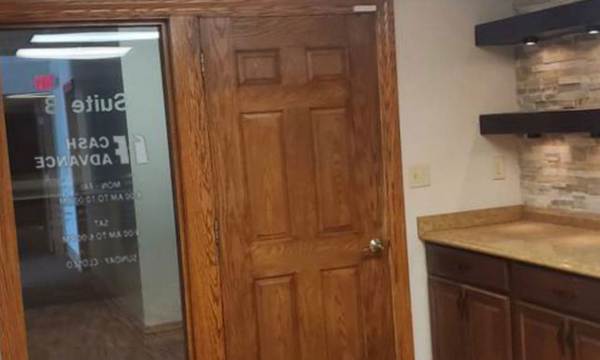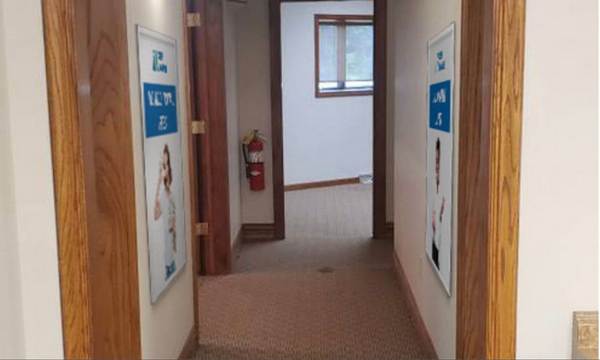 What You Can Choose on Our Website
Cash Advances till Payday in IL
With our online cash advance option, customers can borrow money with no faxing or paperwork. If you have a personal computer, laptop, or smartphone, you can submit your application in a few minutes. You may request a payday cash advance of $250, $300, $400, $450, $500, $800, $1,000 at our in-store locations, as well. The reputable direct lenders we are working with will gladly provide you with guidance and you will access the funds right after signing the loan agreement.
Installment Loans in IL
Customers can access an unsecured payday installment loan via our website or in-store. Your credit history will not count as a qualifying factor, which is why direct loan lenders don't perform hard credit checks. Obtain fast cash loans of $500, $1,500, $2,000, $2,500, $3,500, $4,000, or $5,000. A borrower can have their loan deposited as soon as within 24 hours.
Check Cashing in IL
Depositing your check at a bank often means that you will access them at least after one business day. Alternatively, you can get your money on the spot by visiting the check-cashing counter at most of our in-store locations.
Find a Store Near Me in Illinois
Visit our Illinois store for a payday loan. Not in Illinois? Don't worry about it. Visit our store location in California, Connecticut, Florida, Maine, Missouri, Minnesota, New-Jersey, Ohio, Tennessee, Texas, Wisconsin.
Feel free to ask for all the necessary information regarding payday loans both in Illinois and in other states. Our customer care agent will help you get the best solution to solve your financial problems. Apply today in a store for Illinois payday loans and pay for your unplanned expenses.
Frequently Asked Questions