20+ Fun Summer Activities for Kids on a Budget
Having fun summer activities for kids need not break the bank and mess up your savings. You have overflowing choices when it comes to teaching and entertaining your kids while making sure that your finances are still on track. Having not enough cash can still afford you to go to numerous places or do stuff that your kids will surely love or to make some extra money for the summer.
Fun summer activities for kids should not hurt your long-term and ongoing financial goals, such as retirement savings or mortgage payoff, so try to avoid bad financial decisions. The good news is that you can find cheap and free activities to do or places to explore with your little ones this summer.
You need not spend on ridiculously expensive hotels and resorts or buy toys and gadgets with the costliest price tags for them to spend their summer vacation. All you have to do is be extra creative, resourceful, start budgeting, and take your time in browsing some of the lists of the best summer activities for kids. However, if you have no other options and you have exhausted all ideas, you might consider borrowing from friends or applying for a loan but do it responsibly.
Here are some places to discover and things to do in the summertime, which will not cost you too much money or they may even be free of charge.
Explore and Indulge in the Outdoors
Summer is the greatest time to take advantage of the fun activities you want to do with your kids outside. Just make sure you pack all the things you'll need when you're out and plan out everything in advance. You could spend your time adventurously staying within the planned funding. You may initially think it may be financially draining, but here are some ways to make it cheap or even free:
1. Check Out the Local Park/Farm
Families that live near their National Park can relate to one of the budget summer activities for kids in the outdoors. Find some local parks that you may visit for free or those that offer discounts or affordable passes specifically for the summer. A day at your local farm, especially ones that offer their visitors the experience and joy of picking mouth-watering and fresh summer fruits, could be all you and your kid need to bond.
2. Experience Backyard Camping
Why spend money to travel to the woods when you can go backyard camping? It is simple to set up your tent in the backyard and enjoy the outdoors with your kids. A creative way to go camping like this is one of the free kids' summer activities that your kids will enjoy in the summertime. It is also a great way to bond your loved ones without the physical and financial strains of traveling.
3. Watch Free Outdoor Theater Performances
Summer is the time when most places and organizations offer outdoor theater performances free of charge. You can check your local area or any locations near you, specifically for parks and places where you can have a picnic while watching theater performances. This activity is not just a fun activity with your little ones during the summer. They can also be educational while you are relaxing under the stars, while next to each other.
4. Consider Pool Play Dates
Families with neighborhood pools will most likely agree that taking advantage of this cool feature is a must during the hot summer days. It is one of the free activities to do in the summer with your kids. You could also set up a pool playdate with family and friends to make it more entertaining and socializing for everyone.
5. Discover Nature Cams
And how about a day at a virtual safari? Kids will love the outdoors in this unique setting. You can check out the different nature cams by conservatories and universities. Your kids will have an educational yet fun time exploring nature using nature cams such as the Monterrey Bay Sea Otter Cam, Africam, Explore.org, and HD on Tap. Some venues set up their cams and screens outdoors for a more enticing treat.
6. Enjoy Family Bike Rides
Summer is the best time to teach your kids how to ride a bike. Kids' summer adventures will not be complete without this ritual once they reach a certain age. On top of having a great fun time and bonding with your kids for free, you can also get a short workout and outdoor exercise.
7. Movies in the Outdoors
Watching movies is another inexpensive thing to do in the summer. Give it a little tweak by doing it outdoors, which kids will love. You can choose between movies in your backyard or the park, or you can do both at a time. Did you know that many towns and cities offer watching films in the park for free? You can also set up your projector in your backyard with all the necessary gadgets. Grab some popcorn, bug spray, blanket, and enjoy!
8. Cultivate a Summer Garden
Gardening may be the greatest free kids' summer activities that offer numerous benefits. You can teach your children how to grow and cultivate a garden, which is quite an enjoyable outdoor activity. This is a summer-long activity, which can yield the fruits (or veggies and herbs) of their labor. Who wouldn't want fresh fruits and vegetables from their own garden? Just head out and have a lot of fun.
9. Play Board Games Outdoors
Be extra creative and simply take the ordinary board games outdoors. This fun kids' summer game becomes a refreshing way for them to enjoy their vacation without you shelling out hundreds of dollars and getting into a debt trap. You can set up a great place in your backyard, sidewalk, or deck with a card table so that they can play all day.
10. Create a Fairy/Tree House
You need not go all-out with your expenses when creating a tree house or magical fairy house. The latter will only require some pebbles, small sticks, moss, and large pieces of bark. Create a small house for the fairies in your garden that your kids will love to watch and upgrade all summer. Fortunately, it doesn't need as much money as the upgrade or renovation of your home. But you can afford it too using a short-term loan. By the way, it also can bring positive emotions to your children.
11. Visit the Nearby Library
Another cheap summer activity is checking out your local library. You might find many reading programs for your kids and for yourself. Look for captivating information for your child and learn new interesting things. Some libraries offer free or cheap classes where you can learn a lot of useful things, from ceramic crafts to genealogy. You also may read e-books on a library's website.
Enhance their Arts and Crafts Skills
12. Paint in a Giant Canvas
Painting can be fun for kids' summer activities, but it is even better if you add a giant canvas in the setting. You can skip the costly canvas and use some old sheets of paper if you have stacks of it. Spread out the paper on the grass or ground and try to create a giant canvas where your kids can release their inner artist out. Who knows, maybe thus you'll discover the talent of your little painter and will help to find an interesting hobby.
13. Create a Kite and Fly It
Windy day? Cheap family summer vacation ideas will never be complete without kite-making and kite-flying. Thus, you can gather everyone for an artistic spree of creating your kite, adding some personal touch on it. Kites can be costly if you purchase it online or in stores. However, you can avoid the expensive venture and just have fun with kite creation.
14. Make a Mini Aquarium
Hot days? Kids will have a great time creating their own under-the-sea version. Bring the beach and ocean to your backyard, thus, skipping the costly trip to the beaches or resorts. It can become your favorite free activity for kids if you already have the resources at home. You can try to use old plastic toys, rocks, plants, and blue food coloring for an extra realistic kick.
15. Draw with Squirtable Chalks
Do you want more colors? Another great summer fun on a budget activity for kids is to draw with colorful chalks but not in the same boring way. You can have an engaging activity for your kids with this appealing fun project. Create the magic color changing chalk using corn starch, baking soda, and some food coloring. Mix them in a bottle with water and vinegar. Let your child develop his imagination.
16. Whip Up a Water Blob
One of the cheap activities to do in the summer is to help your kids come up with fun and artistic projects, such as creating a water blob. You can avoid the expensive cost with other water toys with this project, which only needs plastic sheeting. Fill the plastic sheeting with water, and your kids can have that water blob, which they can run, roll, and jump on.
Family Time/Socialize
17. Take a Summer Class Together
The best free kids' activities can also be the things that you can do together as a family. Thus, you can find and take many classes along with your little ones without breaking the bank. Usually, there may even be free classes such as yoga or fitness sessions, group music lessons, jewelry making, or painting.
18. Build a Bonfire
A bonfire bash spent with your loved ones is one of the free things to do in the summer. You can do it anywhere, such as the park, beach, or even your backyard. It's the greatest way to enjoy the summer and bond with your loved ones without tripping the savings alarm. Upgrade the fun by servings' mores, gooey chocolates, and ice cream sliders.
19. Attend Fireworks Shows
Summer is a time of many fireworks shows, and what better way to save money while having fun with your kids than attending one of these colorful and fun shows? Free firework shows are available all across the country, both in small towns and big urban settings. You can check out weekly and monthly shows in the summertime. Your kids will enjoy the spectacular displays without you spending a dime and allowing you to use your no credit check loan for something more vital.
20. Play Lawn Games
Lawn games are fun and entertaining for children during the summer. You can enjoy this without the bank-breaking worries. Let your kids to enjoy the outdoors and the joy of a little friendly competition, especially with your DIY outside games, like a life-size Kerplunk game version, which you can tweak by moving it to the pool using water balloons and foam noodles.
21. Socialize with Friends and Neighbors
Hosting a neighborhood potluck can be one of the cheap things to do in the summer. Socialize with people on your street and bring everyone together with a potluck block party. You can coordinate with everyone for a well-rounded menu from nice finger food to barbecue dishes and savory desserts.
Need More Kids Summer Fun Activities Ideas?
The sky is the limit when it comes to the best family summer vacation ideas on a budget. Try these inexpensive ways for the best summer fun activities with your kids:
Collect wildflowers that grow in the summer, book press the flowers, and make an instant floral collection.
Check out the local carnival or fair.
Go to the art gallery. Did you know some public art galleries offer free programs and activities?
Check the available frugal camp options.
Stay fit and healthy with your kids by going on a fun early morning walk in nature trails near you.
Set up an obstacle course.
Go kayaking or canoeing. If there's a lake or river nearby? Then this is another inexpensive thing to do with your older kid.
Go stargazing and teach them about the constellation.
Go on a scavenger hunt.
Consider a Vacation Bible School. Usually, to get enrolled, you don't have to spend much, you might just sign up.
Try to bake something tasty. How about some cookies? All the kids like them. Teach your kid how to cook healthy meals or make his/her favorite desserts.
We hope you now have some new things to add to your summer bucket list of free activities for kids.
Final Thoughts
Summer activities for kids are incredible ways to give them many fun memories as well as shape their lives through learning. You can make summer one of the most anticipated times of the year for your little ones by having the best summer ideas for kids and the entire family.
Most importantly, do these fun summer activities for kids to deepen your family bond and add special memories, staying within your budget, and without spending too much money. Nevertheless, even if you'll go for borrowing money, make sure to avoid predatory lending.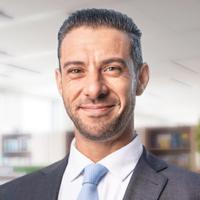 Mike Lefler shares his interest in a wide range of different subjects, including his love for finance-related writing. The passion for writing, related exceptional skills and his years of study, along with a Master's Degree at Southwest Minnesota State University led him to become one of the brilliant authors in the massive finance arena and in the area of Financial Planning and Lending Industry.
At the same time, his ability to identify the main points of various aspects and intention to significantly contribute makes him a great team member and a valuable part of 1FirstCashAdvance.
How to Eat Healthy on a Budget?
You can eat cheap and healthy remaining on a tight budget. Our pieces of advice will help you to understand that healthy food is accessible to everyone.
How to Donate to Charity on a Budget
Living on a tight budget doesn't mean you can't make donations and give back to the community. Read to know our charity ideas and donate to charity keeping your budget intact.