Coronavirus Pandemic and Your Finances
No one would've thought that the novel coronavirus would hit the US the hardest. As we speak, the number of people infected has risen to more than 367,000 in the US only (April 7, 2020), making it the number one country with the highest number of people infected. You can check updated statistics here.
During this time of the pandemic, many American citizens need to figure out a way to manage their finances. Many businesses are shutting down, leaving people without jobs, while the medical costs are high.
But what are the financial options for many people? Here we have some advice regarding personal finance to help you get through this crisis with as little money problems as possible.
Get Secure Fast Cash Loans from Online Direct Lenders
Maybe you were laid off work and now you are having money issues. Or perhaps the business you worked in closed due to the novel COVID-19 pandemic, and you don't get any financial help from the employer even though money may be tight. According to The Guardian more than 6.65 million Americans are now jobless because of coronavirus. What options do they have to get back on their feet and make it through this hard time?
1FirstCashAdvance offers you the possibility to apply for a small cash advance, which would help you pay for the emergency expenses. You can apply online for a short term loan from your home (this way, also practicing social distancing), which is deposited directly to your account.
You can get a bad credit payday loan, which ranges from $50 to $1000 and repay for it on the next payday. Or you can apply for an installment loan, borrow up to $5000 if you need more credit, and pay in the range of two years. Applying is also easy as you should only fill up an online application, receive an offer from a direct lender, agree to the terms and conditions and get the money in your checking account the next business day.
Other Fast Cash Options During Pandemic
Unemployment and life insurances
David Haas, which is a certified financial planner, says that it is best to apply for unemployment benefits as fast as possible. If you recently lost your job, you should not hold back and try to make the best with what you have. Maybe you are not eligible for employment insurance, but you can still try to profit off life insurance. You may receive a tax-free loan by borrowing against the money value of your policy.
Retirement account
You can always withdraw money from your retirement account or your 401(k). There the risk of paying a 10% penalty plus the income tax, but if the situation is that critical and this is your best option, then go for it.
Another job
You can always try to apply for another job that is still in demand. One of the best things you can do is remote working. Find your skill and then go to different platforms online where you can work as a freelancer. You don't have to leave the house, and you can earn fixed amounts based on the projects you decide to take on. It is just like regular work, only from home, which is the right thing that everyone should do at the moment. It's a great opportunity to remember your talents and passions and to turn a hobby into money.
Family or friends
If you are not eligible for an online loan, then try offline with people you know. Asking other people for a loan might be uncomfortable and may put you in a difficult situation. But if you choose the right time to do it, your family or friends might help you. You can pay them when you have the money, or you can sort out the loan in other ways like small payments.
Governmental programs
a) Pause Your Student Loan – The government has issued a payment waiver for up to 60 days for student loans. This is not something automatic, you have to check your eligibility and apply for it.
b) Three Months To File Federal Taxes – The federal government has waived the tax filing for July 15, so that gives you three months to file or pay your taxes.
c) Helping Homeowners and Renters – If you have financial problems and cannot pay your rent or mortgage due to coronavirus, you can see if you are eligible to delay your payments. Federal housing officials have announced mortgage service providers to stop foreclosures or evictions for up to a year.
Warning Regarding the Scams During the COVID-19 Crisis

Please note that during these uncertain times, the scammers may try to take advantage of the COVID-19 outbreak, engaging in different forms of fraud using 1FirstCashAdvance name.
We urge you to stay vigilant and be aware that we and the online lenders we're working with never ask for an up-front payment. Also, our policies prohibit violent behavior and threats. Whether you're contacted by email, mail, text, phone or in-person by someone claiming to be from 1FirstCashAdvance and you are unsure, please don't share your personal information or send money.
Whenever you receive unexpected communication from 1FirstCashAdvance, stay alert and protect yourself from being scammed. In case you suspect potentially fraudulent activity, please let us know by phone at (888) 847-2909 or email us at [email protected].
More Advice That Will Help
Look for opportunities to cut expenses
Coronavirus has people panic buying a lot of things that they don't need. One of the best ways to cut expenses is to stop buying things like cigarettes, or coffee which is not essential and buy only the right and necessary things.
Keep some cash on hand
Cash savings are always a good personal finance plan when it comes to times like this. Maybe the nearest ATM is out of cash, so these savings you keep on hand today might be useful tomorrow.
Don't over-buy items in preparation
Overbuying is one of the reasons why people in the US are throwing fresh-packaged food in the trash. Take it day by day as it's a great way to save on food and remember that the food distribution companies are still open for business.
Help others in more difficult situations than yours to receive moral satisfaction
This quarantine life has everyone feeling overwhelmed because things changed fast. For those of you who are having a hard time staying at home, maybe you can use your day to help someone else or donating to charity on a budget by offering your time and energy. By knowing that you did something right, you will also receive moral satisfaction and will feel better about yourself.
Stay home, help stop the virus
This is the most important of all. We all need to practice social distancing and overcome the #StayAtHomeChallenge in order to win the war against the coronavirus pandemic. This enemy is invisible and we can only stay safe by staying inside, avoiding contact with other people and washing hands on the regular. Let's #StayHome and #SaveLives together.
Bottom line
Lastly, remember to update on all the advice given by the WHO. Please stay home as much as possible, as this is the only way to protect ourselves and those around us.
If you need financial help during these days, we are trying our best to support, inform and connect you with the most reliable payday loans direct lenders who offer the best rates and fees and who can give you a hand with an emergency case.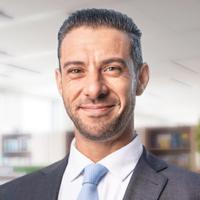 Mike Lefler shares his interest in a wide range of different subjects, including his love for finance-related writing. The passion for writing, related exceptional skills and his years of study, along with a Master's Degree at Southwest Minnesota State University led him to become one of the brilliant authors in the massive finance arena and in the area of Financial Planning and Lending Industry.
At the same time, his ability to identify the main points of various aspects and intention to significantly contribute makes him a great team member and a valuable part of 1FirstCashAdvance.