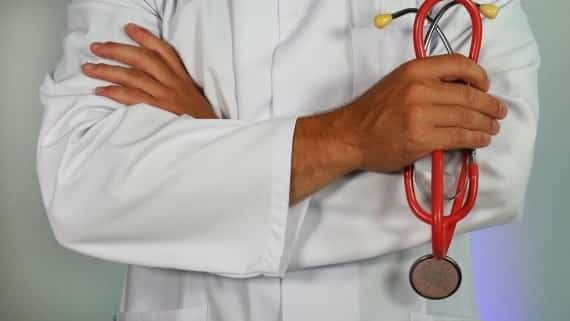 How to Get a Medical Loan with Bad Credit?
If you had an unplanned medical expense arise tomorrow, how comfortable are you with covering the cost out of pocket?
Table of Content
How Do American Medical Loans Work?
What is a Secured Medical Loan?
What to Do if I Can't Pay My Medical Bills?
Medical Loans with No Credit Check
Do You Actually Need a Medical Loan?
Where to Find Medical Loans for Bad Credit?
Bad Credit Medical Loans and Other Financing Options for Bad-Credit Consumers
What to Consider Before Taking Out a Medical Loan?
Government Alternatives to Medical Loans for Bad Credit
So, What's the Bottom Line?
Frequently Asked Questions
Suppose you are among the 45% of Americans who said they would struggle to pay an unexpected medical expense of $500 or more. In that case, medical financing might be something to consider, should you find yourself in this not-so-uncommon situation.
Even with employer coverage, the cost of healthcare is steadily increasing. According to the Kaiser Family Foundation, about 40% of people with employer coverage had difficulty covering a medical expense last year.
So, what exactly are healthcare loans, and how do you go about obtaining one? Are there medical loans for bad credit? As with any financing options, including installment loans no credit check with monthly payments, or any other types of loans with good APR, there are things to look out for and unique challenges depending on your specific financial situation.
Educating yourself on your options for medical financing is the first step in making the best decision for you and your family.
How Do American Medical Loans Work?
First, let's uncover what medical bill loans for bad credit are, what they may cover, and the benefits and downsides of opting to take out loans for medical expenses with bad credit.
What Is a Medical Loan?
A medical loan is a personal loan used to finance medical expenses; ranges and rates vary considerably based on creditworthiness. However, there is a wide variety of medical financing, including plastic surgery financing for bad credit, so with the right time and research, you will be able to find the best loan option available to you or perhaps a better-suited alternative.
Weighing the Pros & Cons of Medical Loans
When applying for a medical cash loan, especially medical financing for poor credit, it is crucial to weigh the pros and cons of the loan.
One significant upside to medical personal loans is you may be able to get an instant cash loan the next business day or even the same day; this might be a considerable benefit, especially in the event of a medical emergency.
Financing your medical expenses with a personal loan may save you money over putting it on a traditional credit card. In contrast, interest charges on a conventional credit card tend to hover in the double-digit range, and personal loan options can be found at 6% APR or less.
Quick funding and lower rates are an advantage when considering medical loans. However, as a customer, if you have a weaker credit score, that rate range on a personal loan may not be much better than the traditional credit card offer, in which case seeking one of those alternatives for personal loans may be more advantageous to you.
What Can A Medical Loan Be Used For?
So, what type of medical expenses may these personal loans be used for? Loans for medical procedures with bad credit scores are used to cover a wide variety of medical expenses but are commonly used for:
Medical debt consolidation;
Costs associated with family planning, such as adoption or infertility treatment expenses;
Elective cosmetic procedures like tummy tucks, botox, facelifts, or breast augmentations, and hair loss restoration;
Orthodontic or dental work;
Weight loss surgeries;
Physical therapy;
Hospital bills.
How Much Can I Borrow for a Medical Loan?
It is common knowledge that medical care in the United States can be pretty costly, so how much can you borrow for health care costs? Generally speaking, for medical procedures, you can take out loans that range from $1,000 to $35,000 depending on the lender you select, your income, and your credit score.
Healthcare loans are just like personal loans because each lender has specific eligibility requirements to obtain credit approval. So doing your due diligence and taking the time to find the lender that makes the fixed-rate loan funding at an interest rate and term you feel comfortable with is imperative. As a responsible customer, take care to assess how much you need to borrow from American medical loans and be completely informed about required documentation.
What are the Interest Rates on a Medical Loan?
Keep in mind, that interest rates for medical personal loans vary significantly based on your credit score. With fair credit, one can expect to see rates fluctuate between 6% and 25% APR; but we should also note that bad credit medical loans may have alarmingly high annual percentage rates, ranging between 35% to 155% APR.
As with any financial decision, choosing the right medical financing is something that you should consider carefully. So the more time you have to weigh your options, the better off you will be.
How Long Does It Take to Obtain One?
If you have a well-established relationship with your financial institution, consider asking them to explore what rates they can offer you. Still, if time is of the essence, many online lenders can provide same-day payday loan approval and deposit within just one business day. Some even boast same-day funding! That said, if you have a more complex financial situation, your lender may take a little more time considering the loan offer available to you. In this case, your loan funding design to help you pay medical bills may take up to a few weeks.
How Do I Qualify for a Medical Loan?
Are you thinking personal loans for medical expenses might be the right fit for you? Wondering what the next steps to take to get a healthcare loan are? Be it to consolidate outstanding medical debt or cover an emergency expense related to healthcare. There are many available options. But first of all, you should know what exactly you need to obtain the loan for.
What Does It Take to Get Approved for a Medical Cash Loan?
Before applying for a medical loan, you need to be sure that you possess all the necessary information that lenders will require:
Personal Information. Lenders will require all your detailed information, including documentation confirming your identity, verifiable income details, bank account details, employment information, account numbers, and creditor balances.
Credit Score. All lenders have various credit rate requirements. So, it's necessary to check if you comply with your chosen lender requirements every time you're applying for a loan. If you know that your credit is not so high, it would be wise to consider bad credit installment loans with guaranteed approval and monthly payments as a solution.
Remember: these loans might have prepayment penalties. If you repay the loan early (before the payment plan ends), you might be charged some interest rates.
Credit History. It's a significant advantage if you have a good history of credit and, therefore, a good credit score. It immediately increases your chances of obtaining the desired loan.
Collateral. Sometimes it's unnecessary, but it's better to know if lenders require collateral.
Why Might I Be Denied for a Medical Cash Loan?
Unfortunately, simply having outstanding medical debt or planning for an upcoming medical procedure is not enough to automatically qualify you for medical fund loans.
Here are several reasons why you might be denied for getting a medical loan:
You do not have sufficient income compared with your current outstanding debts.
Your credit score is too low for getting a loan.
You have a too short period of employment with the present employer.
You are a resident of a state where the loan is restricted.
Your credit report has a lot of collections, tax liens, or delinquencies.
Apply for a Medical Cash Loan
Even if you have bruised credit, options are available; you can apply for a no hard credit check payday loan for bad credit on our site. Get your rate estimate without any negative impact on your credit score and you may be able to gain approval within just a few minutes. With advances in lending technology, online loan application processes are streamlined and straightforward! You do not have to spend hours in your local financial institution but can go through the entire process from the comfort of your own home.
This fact can be proved by the economic effects of adopting new technology of getting loans. "Taking an international view, we estimate the effect on national GDP from the transition from 3G to 4G wireless technology that occurred primarily in the 2010s—the most recent technological innovation wave to have reached majority penetration rates in the countries studied," says Marsha J. Courchene, the Vice President of CRA (Charles River Associates), Co-practice Leader of Financial Economics. The expert claims about the innovation that definitely impacted the lending progress.
Suppose you have questions or feel overwhelmed and confused by the process of borrowing a loan to cover medical bills. In that case, we recommend you discuss options with a financial professional to ensure you are clear about the cost of your loan over time. Make sure you are making the best decision for yourself in the long run.
Get a Medical Loan Now!Apply
What is a Secured Medical Loan?
In contrast to an unsecured loan that requires only a signature and an average credit score, this type of loan is designed to pay medical expenses that use the borrower's assets for collateral.
Secured medical loans provide many attractive features if you have collateral: low APRs and an opportunity to get a better loan term length (up to 10 years or more) and borrow a more significant loan amount.
Compared to unsecured personal loans, secured medical loans are easier to get for customers who have bad credit, but only if they have collateral. But in this case, customers assume full responsibility as if they do not repay the loan on time with automatic payments they can lose their collateral.
If you choose an unsecured personal loan, know its total cost is much higher compared to secured loan proceeds. Plus, unsecured personal loans may require an excellent credit profile.
What to Do if I Can't Pay My Medical Bills?
Considering the fact that almost all medical providers can send your unpaid medical bill to a collection agency that will negatively impact your credit score and ability to qualify for another option – you need to be ready to take all necessary measures to win this debt battle.
Negotiate your bill
It is probably the most helpful thing to do in case you can't pay your medical bill. Speak to your medical provider and ask for a payment reduction.
Ask for a payment plan
If you have not succeeded in negotiating your bill down at once, you can always make regular payments. No worries. As long as you make payments, your medical provider will not send the unpaid medical bill to any collection agencies. A payment plan will help you save your monthly budget and cover all the emergency expenses.
Shop around
It's always necessary to look for various providers who can offer you a better APR on the treatment loan. So, before you go for medical treatments, allow some time and spend it to get a few comparison prices. Just for the record, a federally funded clinic provides medical service at a low cost.
Check your bill carefully.
Even though medical providers seem professional enough, you shouldn't completely trust your health care provider. The statistics reveal that almost 8% of paid medical claims contain typos, code errors, etc. So believe that double-checking your itemized billing statement indeed can save you money.
Can Medical Bills Impact My Credit Score?
Ironically, your credit score could be lowered due to unpaid medical bills, but it couldn't be improved if you pay them promptly. It happens because the three major credit bureaus, Experian, TransUnion, and Equifax, do not include a medical history on credit reports.
The credit bureaus will take into consideration only bills that are at least 180 days past due. And in case your unpaid medical bills appear on your credit history, you need to be ready to assume their presence for seven years beyond the initial delinquency date, and it will harm your credit score. Just for the record, about 30% of unpaid medical debts have been forwarded to collection agencies in the last two years.
But do not worry. Credit bureaus that use FICO Score 9 reduce the impact of medical bill delinquencies. Also, some states offer additional ways to protect you from the harmful effect, such as California and Massachusetts, which do not let medical bills go to collection agencies, and other states that prevent wage garnishments or home liens due to unpaid debts.
Medical Loans with No Credit Check
Usually, lenders perform an only soft credit check for borrowers with low credit scores. They just review the current financial situations of people who need personal loans or payday loans for medical procedures. Direct lending companies run these checks through alternative credit companies, not through those three credit bureaus. So, consumers don't have to worry about their credit reports. These checks won't affect them at all.
Do You Actually Need a Medical Loan?
Before considering personal loans for medical procedures, assess your current financial situation on your own. Maybe you don't need to borrow personal loans or payday cash advances to pay your medical costs. For example, if you have excellent healthcare financing, it helps you pay all the patient bills without taking cash advances from direct lenders. Or you can make it better to ally with your family members and friends. They will help you in this emergency. But if you don't want to involve them, consider our financial products provided with suitable APR.
Where to Find Medical Loans for Bad Credit?
Searching for a financial solution isn't as an unpleasant activity as it used to be because now consumers have many options. If you are looking for money to pay your medical costs, consider our site your first and most suitable option. Apply online and get your medical cash loan with a reasonable APR and no additional fees charged. We will help you to connect with our network of trusted direct lenders that provide suitable personal loans with bad credit up to $5,000. Just fill in the application form and choose the loan amount you need today.
Bad Credit Medical Loans and Other Financing Options for Bad-Credit Consumers
But what if you are denied for payday loan, or simply are not comfortable with interest rates or monthly payments available to you after applying for medical financing for 500 credit score? Here are other ways to cover the cost of healthcare without taking out a loan for medical bills:
Consider a promotional 0% APR credit card offer: If one is available to you, paying off a medical bill on one of these is an excellent option if you can pay off the total balance within the promotional period. Take care about the credit limit. It should exceed your income.
Apply for a medical credit card: Though rates may be higher on these specialized medical credit cards than they are on personal loans, they are an alternative financing option that may be approved with a lower credit score than loans to pay for medical costs. A medical credit card for bad credit scores might also have flexible repayment terms. So, discuss it with your financial agent.
Check with your employer to see if they offer an HSA account: A health savings account is a flex spending account offered by many employers that allow you to set aside money (tax-deferred) out of each paycheck that may be used towards out of pocket healthcare expenses.
Ask for a payment arrangement: Discuss your situation with the medical provider you owe money to. They may be able to work with you to come up with flexible repayment terms before they send your debt to a collections account.
Use a secured loan: With a lower credit score, securing your loan for medical bills with upfront collateral may be a way to obtain loan approval instantly. Ask your online lender about secured loan options during the loan application process.
Borrow against your 401k: Check with your 401k provider to see if emergency loan options are available to you. These loans are typically easy to obtain because your own money is borrowed; however, a tax penalty or origination fee may apply.
What to Consider Before Taking Out a Medical Cash Loan?
High-interest rates. If you have bad credit, be prepared to meet a lot of companies that charge an excessive amount of interest rate (higher than 35% and up to %150) for personal loans as well as payday loans that allow you to quickly get needed cash with no savings or good credit scores. If you do not pay off these loans, their interest rate can be significantly higher than the initially borrowed loan amount for a specific loan term. Be sure to verify what your interest rate is. It will help you understand how much your health care costs will be.
Watch out for scams. The main signs of typical scammers include:
a) Requests for upfront fees in exchange for your guaranteed qualification;
b) Disinterest in your credit history;
c) Offering the loan by phone;
d) Non-registration of a lender in your state of residence. In this case, you should verify it with your state attorney general's office or with your state finance department).
Know your contract. To avoid any possible confusion, you should carefully read your agreement and be sure of what you are signing up for. For example, fees associated with missed payments are always mentioned in a contract. Late fees may increase the cost of the loan and affect your credit score. Also, make sure you learn about the origination fee of your medical loans. So, if you haven't known about this side of a health care loan, it will impact your financial security.
Government Alternatives to Medical Loans for Bad Credit
The USA government has many options for providing medical financial aid. US citizens may rely on the following health care financial assistance programs:
HRSA Program
The Health Resources & Services Administration (HRSA) aims to bring you to a Health Center Program in your state. The US funds these health centers by offering primary medical care for US citizens and residents. HRSA also provides pharmaceutical discounts and vaccinations to children.
IKN Program
The Insure Kids Now site helps you find your state's Children's Health Insurance Program (CHIP). It provides health insurance to income-eligible children up to age 19. Each state sets its eligibility criteria for these programs. Generally, a family of four with an annual income up to $49,200 may be eligible for this program.
Benefit Finder
It is a service of Benefits.gov, the official U.S. government source of information for more than 1,200 federal and state assistance programs. It aims to provide access to government medical assistance programs to eligible US residents and citizens.
So, What's the Bottom Line?
When considering medical loan funds, being fully aware of what you're able to pay each month (and setting yourself up to make payments on time) is an essential factor. There are options available to help Americans pay off medical expenses without any additional fees, and paying off your medical bills before they're sent to collections negatively impacts your credit score. When making any financial decision, carefully consider all options available to you before jumping in.
Frequently Asked Questions
Can you get a loan for health care?
Of course. There are many options for you to get medical financial aid. All you should do is just assess the loan sum you need to pay medical debt.
What loans can I get with a bad credit score?
You can get payday loans with a bad credit score. These cash advances are usually unsecured, which allows you to borrow up to $500 with a maximum term of 30 days. But if you need a more considerable amount, apply for installment loans with poor credit for $2,500 or more.
How do you get a loan for medical debt?
Thanks to the digital era, you can make it online and 100% safe. With a reasonable annual percentage rate and no additional fees, you can get a cash advance on our website. Just complete the request and submit it. Then, we will do the rest!
What credit score do you need for a medical loan?
Usually, a healthcare provider you choose needs to assess your risk of repayment, and it would be better for you to improve it up to 680 or more. If you have a poor borrowing report, consider medical financing for a 500 credit score. Thus, you'll be able to pay your expenses in time.
Mike Lefler shares his interest in a wide range of different subjects, including his love for finance-related writing. The passion for writing, related exceptional skills and his years of study, along with a Master's Degree at Southwest Minnesota State University led him to become one of the brilliant authors in the massive finance arena and in the area of Financial Planning and Lending Industry.
At the same time, his ability to identify the main points of various aspects and intention to significantly contribute makes him a great team member and a valuable part of 1F Cash Advance.