Payday Loans in Alaska
Get Fast Cash Online and In-Store
Easy Application Process
Direct Cash Advance Lenders
Bad Credit Payday Loans in Alaska
No Credit Check
Instant Approval & Instant Deposit
Living in Alaska and looking for a quick way to fix your financial challenges? 1F Cash Advance is your reliable ally! Getting payday loans in Alaska with us is always fast and easy! You're welcome to get the money you need within a day, even with bad credit. Apply online in minutes or visit our store in Anchorage and enjoy our no-credit-check process with almost instant approval and money deposits.
Alaska Payday Loans
Payday loans are small, short-term, and high-cost loans aimed at helping people overcome financial emergencies. These loans can provide Alaska residents with a lump-sum deposit till their next paycheck in just a few hours. The repayment is commonly made in full within 2 to 4 weeks. Payday loan options don't have minimum credit score requirements, making them almost ideal products for borrowers with credit issues.
Are Payday Loans Legal in Alaska?
Alaska residents can legally get payday loans in the state. However, this form of borrowing is tightly regulated. Payday lending in Alaska is subject to Alaska Statute Code 06.50.010 et seq. This statute caps the maximum payday loan amount at $500. The minimum repayment term is 2 weeks. The maximum loan term is not specified but typically doesn't exceed 30 days. If a borrower doesn't manage to repay the loan when due, they can request up to 2 rollovers with a minimum renewal term of 14 days.
Alaska Payday Loan Rates and Terms
Alaska payday loans come with a maximum finance charge of 15% for each $100 borrowed. Additionally, you may be charged an origination fee of $5 or less, which will be deducted from your approved loan amount. The average payday loan annual percentage rate in the state is 435%. A non-sufficient-fund fee of $30 can be collected if you don't have enough money in your bank account to repay the loan when due.
Let's take a look at an example:
Suppose that you're going to get a two-week $300 payday loan in Alaska. This way, your total loan cost will be $345. An annual percentage rate will be 391%.
Why May I Need a Short-Term Cash Advance in Alaska?
People use small cash advances when they need money fast but can't get it from other sources. As these loan products usually have high interest rates, it's recommended to use them only in case of emergencies. If you need to pay off bills that are due soon, buy groceries, avoid overdraft fees on your credit card, or cover the cost of unplanned repair works, a short-term loan can be a great option to consider.
How to Apply for a Payday Loan in Alaska?
There are two ways you can apply for payday loans in Alaska: online and in a store. Online payday loans are more convenient as they don't require you to visit a physical location and wait in lines to simply fill out a form. Instead, you can do this from any place with an Internet connection and take the rest of the time to what is really important.
An online payday loan application process goes as follows:
You fill out a form on a lender's website. Make sure to provide accurate information for a faster loan process.

The lender checks your application details for eligibility and gets back to you with an approval decision. It usually takes about 15 minutes. There are no hard credit checks performed.

You review the lender's offer and sign the agreement if you're ready to accept its terms.

Once signed, the lender makes a direct deposit into your specified bank account. Borrowers typically access the funds within one business day.
Despite the convenience of online payday loans, many people still prefer to apply in person. Thus, there are also Alaska stores open to those who are looking for a regular form of qualified financial assistance. To apply in a lender's branch, you need to visit the nearest location with a few documents. You may need your ID, driver's license, and proof of income. Some lenders require more paperwork, so you should clarify this point in advance. Contact your loan provider before planning your visit.
What Are Alaska Payday Loan Requirements?
To qualify for a payday loan, Alaska residents need to meet a few basic requirements:
Reach the age of majority;
Be a legal state resident with a valid ID;
Have an active checking account;
Have a verifiable source of regular income.
Alternatives to Alaska Payday Loans
If you want to avoid excessive fees, consider a few payday loan alternatives you can access in Alaska.
Installment Loans
An installment loan is a more budget-friendly borrowing option with flexible repayment terms. It allows you to get $2,000 or even up to $5,000 and repay the funds in equal monthly installments. Thus, it will be easier for you to handle debt. However, installment loans can be more expensive than payday loans. Although they have lower interest rates, the total interest cost will be higher due to the longer term.
Title Loans
A title loan is a short-term loan that provides you with cash against your car's title. You can get up to 50% of your vehicle's value and still use it while it's pledged. An interest rate is typically lower than that on a payday loan. At the same time, you risk losing your car if you won't repay the funds on time.
Cash Advances from Your Employer
If you don't want to go into debt, ask your employer to pay you a portion of your future paycheck upfront. This way, you will get the needed amount without paying any interest or extra fees.
Family Loans
Consider asking your loved ones to help you get through tough times. Such loans usually come with low or no interest and allow you to get more flexible terms by mutual agreement.
Discover 1F Cash Advance Payday Loan Stores in Alaska
If you want to get the best deal for a payday loan from a trusted direct lender, 1F Cash Advance is always here to help! We partner with multiple direct lenders and provide assistance to people with any credit. Our team of professionals will do its best to find a suitable offer for you in a matter of minutes. Our Alaska payday loan store is conveniently located at 6200 Lake Otis Pkwy #200, Anchorage, AK 99507, and welcomes everyone in need of fast cash.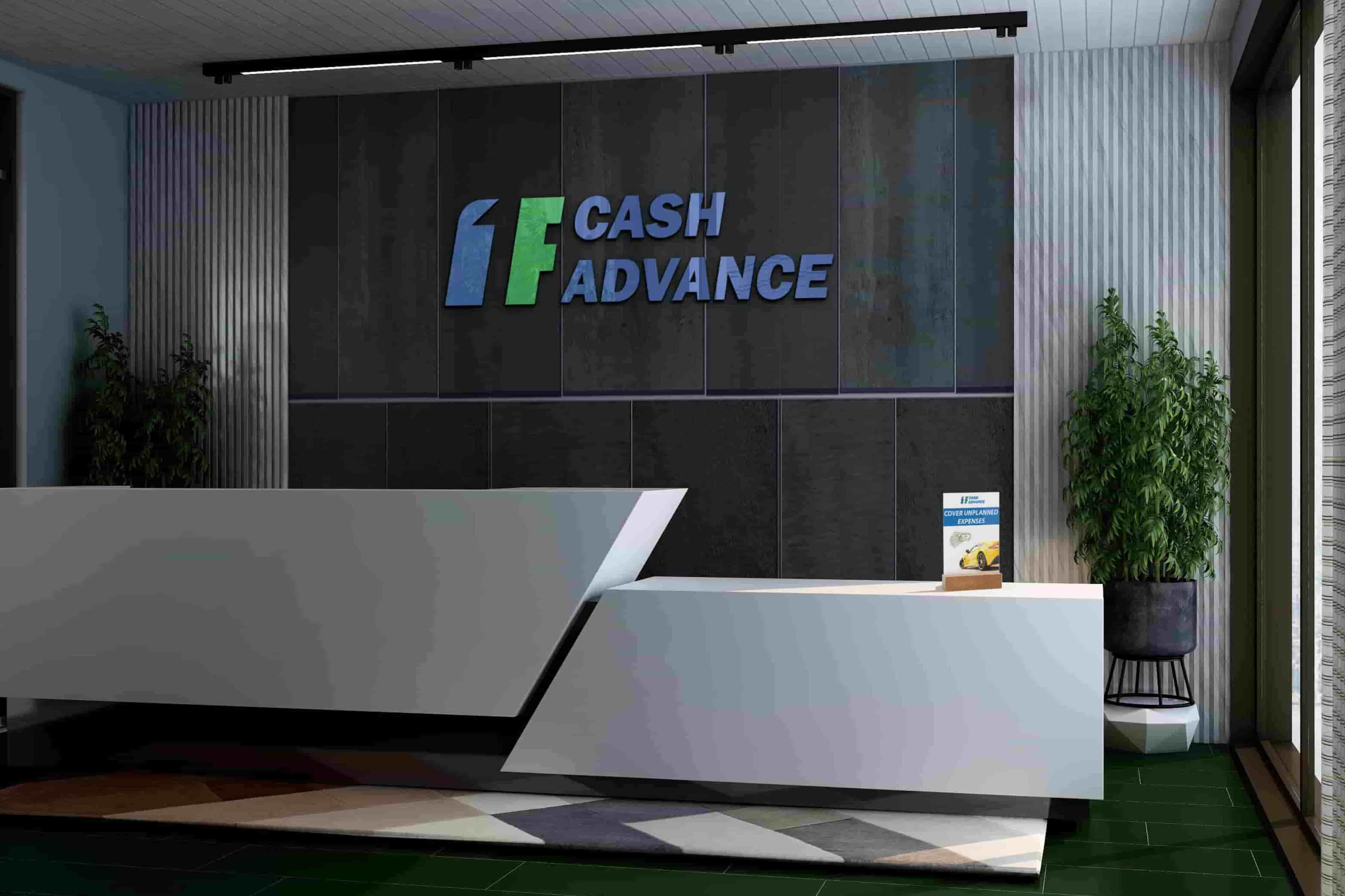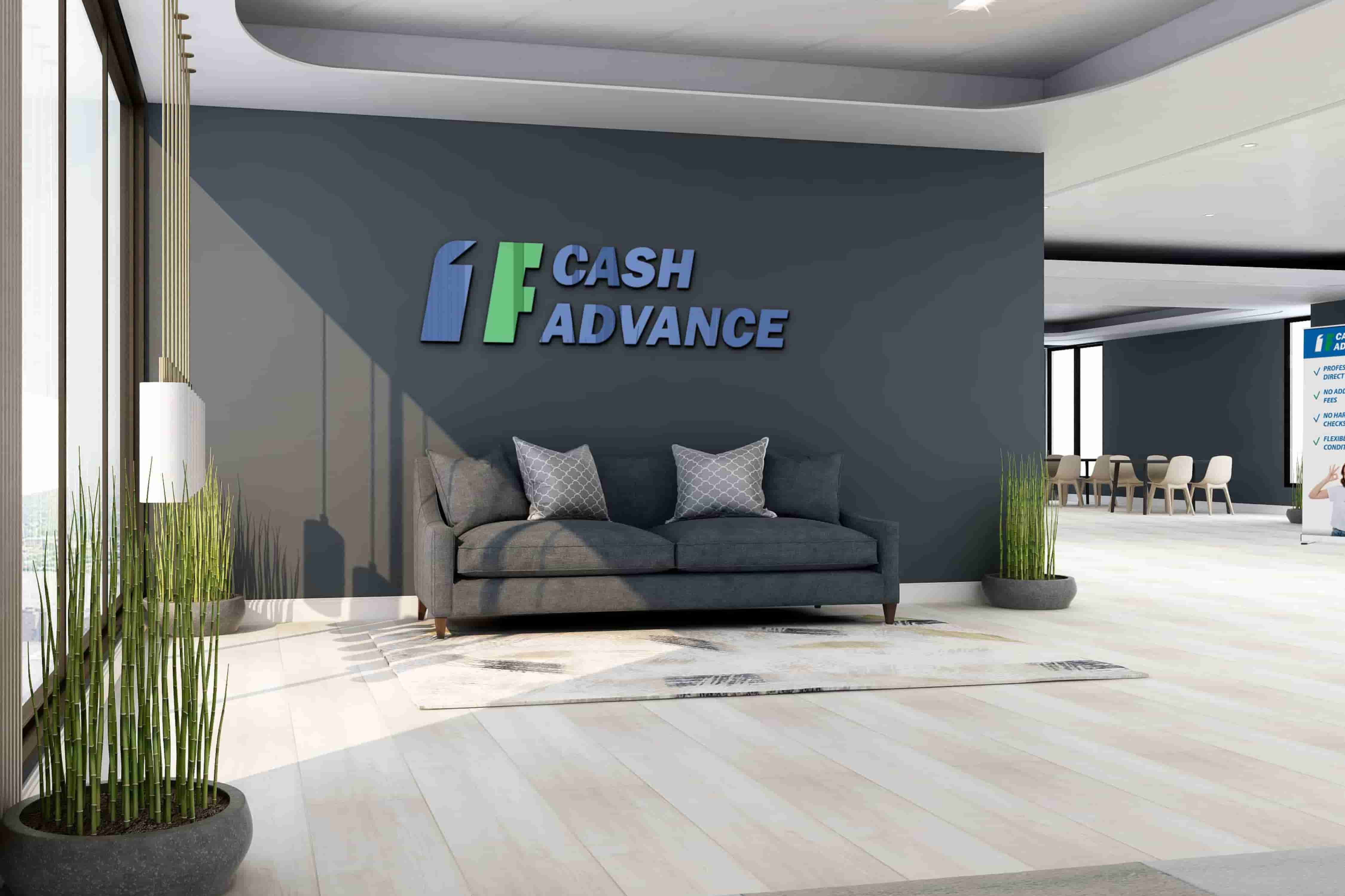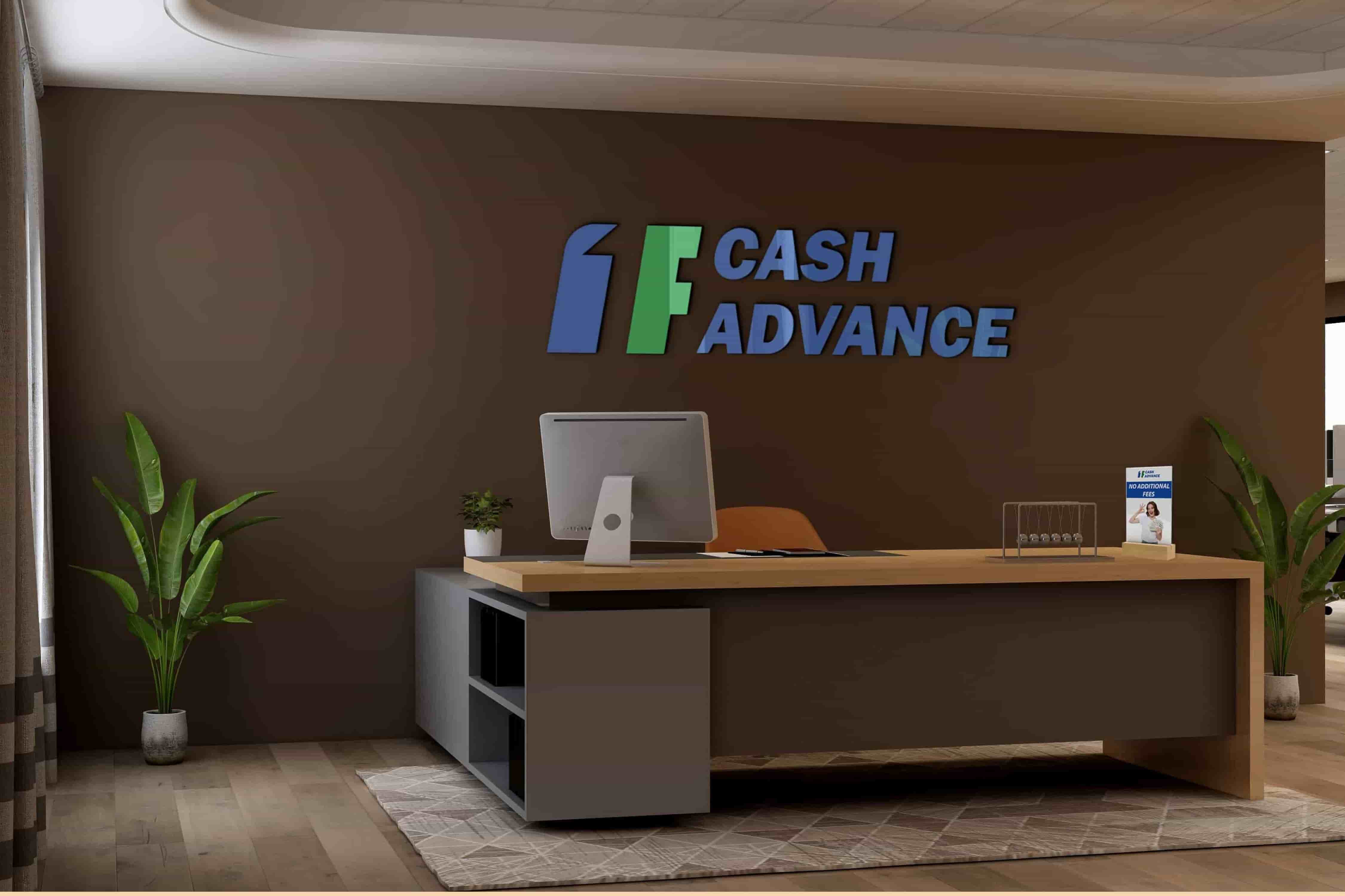 Where to Find a Payday Loan Near Me?
Not an Alaska resident? It's not a problem! 1F Cash Advance operates in 35 states, so you can easily find our payday loan store near you. Besides providing Alaska payday loans, we also operate in Alabama, Arizona, Connecticut, Arkansas, Indiana, Louisiana, Pennsylvania, Idaho, Wyoming, and other states. Don't find your city on the list? You're welcome to apply for online payday loans and get prompt financial assistance without leaving your home!