How to Cut Grocery Bill and Still Eat Healthy
Table of Content
Plan Your Budget and Meals
Buy Seasonally to Save on Food Bill
Shop Smart to Lower Your Grocery Bill Average
Reducing Grocery Budget by Avoiding Big Brands
Use Coupons and Apps
Upgrade Your Cooking Skills
Use Frozen Products
Cut Down on Meat and Alcohol
Grow Your Plants
Use Batch Cooking to Cut Grocery Bill by 90% Without Coupons
According to the numbers revealed by Business Insider, the average American spends between $314 and $516 per month on groceries. The sum fluctuates depending on the city. For a family of four, the monthly grocery bill can amount to an average of $1,440. That means you and your family spend around $17,000 a year on groceries only. The monthly food budget for one will be lower. What if you could bring those numbers down without compromising on your health and quality of life? Some food experts swear by their methods on how to cut a grocery bill by 90 percent. For starters, cut your grocery bill in half and take it from there. Effective planning is the key to reduce your expenses on food.
Average food bill for a household of five: $1,060
Grocery budget for a family of three: $722
Average grocery bill for a family of two: $553
The average cost of food per month for one person: $252
1. Plan Your Budget and Meals
We often buy more than we consume, and food waste is also a waste of our hard-earned dollars.
The solution is simple: start by planning out your budget and your meals for one week. You would have to balance out healthy ingredients while striving to cut down their cost. Filling your pantry and fridge with nutritious options that you buy in bulk will always bring you better deals. Make a list of products that people in your household consume regularly. Keep the list on you whenever you go shopping and watch for discounts. Have another list for items that change all the time and their prices. That way, you will be able to estimate the cost of meals in the future. It's important to plan both your shopping lists and your food budget at the same time.
Pro Tip: Instead of physical lists, budget digitally. Use Google Keep or Notion lists and sync them across your family members' devices. That way, you will always know what you ran out of and what exactly you need to buy. Check Dave Ramsey's free budgeting app for more control over your finances.
2. Buy Seasonally to Save on Food Bill
When talking about fruits and veggies, farmers' markets hold the best price and value. Taking advantage of seasonal produce will help you reduce your monthly grocery bill. Besides, if you need extra dollars, consider a 200 dollar loan as your reliable solution to feed your family on time.
Buying in-season crops is healthier and more convenient from a financial perspective. Farmers are interested in selling their crops before they go bad. For that reason, they will cut you a better deal if you are the last buyer in the line. You are almost guaranteed a discount on bulk quantities. Once you get a good supply of organic products, add them to your menu. Fresh salad will make your dinner healthier, and herbs will make a better alternative to store-bought teas. If you are concerned about their shelf life, you can cook larger quantities or freeze excess berries.
Supermarkets will also sell seasonal fruits and vegetables at discount prices. Notice the produce they have in large quantities and watch for bargain prices. Vegetables can be used in most meals, so they will not go to waste. Besides, having the list of products you buy regularly will help you make an informed decision.
3. Shop Smart to Lower Your Grocery Bill Average
When it comes to shopping, we often go with the most comfortable option, such as a more convenient store or the same products we got used to purchasing. Consequently, we limit our possibilities both in terms of healthy foods and cost-effective ingredients.
It makes sense to buy last-minute items at local stores to save up on gas during the extra shopping trips. When you want to stock up on foods for the next week or month, though, going the extra mile to score less expensive groceries is the smart thing to do. In case you have more options, check the list of the cheapest grocery stores, put together by Kim Suazo with Frugal Rules:
Aldi
Costco
Walmart
Dollar General
Food4Less
H-E-B
Kroger
Lidi
WinCo
Market Basket
Trader Joe's
SuperValu
Walmart Neighborhood Market
Also, watch for the shops' email lists. You will get a list of discounts right in your inbox. And since you plan your meals ahead of time, you can estimate if the purchase makes sense for your family. Avoid buying pre-cut fruits and vegetables, as well as frozen dinners, as they will double your expenses.
Buying regularly from small local shops makes it easy to negotiate. Small shop owners will gladly offer you rewards and perks in exchange for your regular business.
Pro Tip: Never shop hungry. You will be more inclined to buy ready-made meals or snacks, which will add to your grocery bill. Instead, stick to your grocery list – it will prevent you from falling victim to the marketing techniques stores use to sell more expensive items.
4. Reducing Grocery Budget by Avoiding Big Brands
When you're at the store and choose between different brands, go with the less known item. You will often be surprised to learn that you pay more for the same content in a prettier package. The rule applies in particular to snacks and frozen foods. If you regularly buy these, consider switching to alternative products that aren't as costly. For example, if you are currently spending $100 a week on these products, reducing the cost by 15% will save you around $800 a year. And that is how to cut your grocery bill and still eat healthy.
But if you have an unplanned situation and need to buy groceries in bulk for an event, rely on emergency cash immediately even with bad credit that will save your budget before your next paycheck. Some extra dollars will definitely make you realize how important it is to have a pertinent solution by your side.
5. Use Coupons and Apps
A typical scenario is for us to ignore the flyers at the store entrance and shop when we need to. That is why we often pay more for the items on our shopping list. The next time you see a flyer, take it. It will usually include a coupon or information on upcoming store sales. Once again, buying in bulk is an excellent way to save money on food.
Apps that focus on discounts or cashback opportunities are becoming more popular, teaching you how to cut your grocery bill in half and still eat healthy.
Ibotta is a popular app that can help you cut down your grocery bill when shopping online. It provides users exclusive offers and cashback on all purchases.
Grocery IQ, now part of Coupons.com is your helper when it comes to making lists of your favorite items and finding discounts on them.
Checkout51 will provide check backs for items on their list of offers. You can get a transfer or a check from $20. The app has a camera option for you to take quality pictures of your receipts.
6. Upgrade Your Cooking Skills
Everybody knows that cooking at home is less expensive than eating out. Learning to cook will teach you how to reduce your grocery bill. Moreover, you will use up all the products you have bought.
The more you learn about cooking, the more money you will save when shopping. For instance, you will be able to cut your food bill by 90% if you substitute products. If there is a significant sale of broccoli, but you have cauliflower on your shopping list, you can buy broccoli instead.
The biggest advantage when cooking at home is saving on eating out and take-out food. You can adjust the recipes for your homemade meals to your taste and ensure a balanced diet.
7. Use Frozen Products
Frozen fruits and berries will cost you less and last longer than fresh produce. They are perfect for smoothies and desserts. And most importantly, frozen fruits and vegetables are just as healthy.
Your freezer should be full at all times. Meal prepping, for example, will save you money and buy you more time. That way, when you don't have enough time to cook, throw a pack of frozen ingredients into the slow cooker, and you're done. Freeze your leftovers for later, too. If you cooked too much roast chicken, you could use the leftovers to make soup, thus saving time and money.
If you're starting, check a list of recipes that freeze well. Instead of eating out or ordering take-out meals, you will enjoy a healthy homemade dinner.
8. Cut Down on Meat and Alcohol
You will notice that meat is one of the most costly items on a shopping list. Besides, consuming it too often is detrimental to your health. Substituting meat with another protein will significantly lower your food budget.
Cooking vegetarian meals weekly can bring down your yearly grocery bill by $1,000. You can start building the habit by having a #MeatlessMonday, a movement supported by Gordon Ramsay. Use plant-based protein instead. Tofu, beans, and chickpeas have a nutritious value worth tapping into. Meatless soups or chili are also a delicious alternative to the more expensive turkey or beef.
9. Grow Your Plants
Go through your shopping list and determine if there is anything that you can plant at home. That will help you cut your grocery bill and still eat healthy. If you have more space, growing lettuce, spinach, tomatoes, and bell pepper will provide you with natural ingredients and cut your grocery bill in half, at least for a season. Herbs don't require much space. As a result, anyone who has room for a few houseplants can grow their herbs with minimal effort. Moreover, you will have fresh organic herbs at your fingertips all year round.
10. Use Batch Cooking to Cut Grocery Bill by 90% Without Coupons
When trying to figure out how to save money on groceries, most people think about reducing quantities. On the one hand, cooking fresh meals makes sense. On the other hand, batch cooking will help you cut your grocery bill in half. Combining the two will work for most households. To preserve more flavor, cook your meals up to 80 or 90%, cool down at least half of the quantity, and freeze it. A beef stew or bolognese sauce thus frozen will taste fresh when you cook them all the way later on. Batch cooking will cut your food costs even when you intend to reduce a single grocery bill. The only tweak you would need is freezing meals in smaller containers for the sake of diversity.
Apply for a Payday LoanApply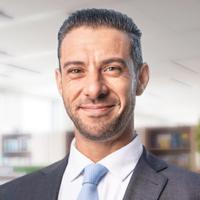 Mike Lefler shares his interest in a wide range of different subjects, including his love for finance-related writing. The passion for writing, related exceptional skills and his years of study, along with a Master's Degree at Southwest Minnesota State University led him to become one of the brilliant authors in the massive finance arena and in the area of Financial Planning and Lending Industry.
At the same time, his ability to identify the main points of various aspects and intention to significantly contribute makes him a great team member and a valuable part of 1FirstCashAdvance.