How to Donate to Charity on a Budget
If you live on a tight budget, you know what it is like to be in financial need. This can ignite a desire to help others when you can. But therein lies the financial challenge. How do you donate to charity when you may have a hard time making ends meet?
It is possible to give to others even when you live with limited means. In this guide, we'll help you help others on a budget.
Why Give to Charity?
Why donate to charity when you have a need? Here are a few reasons to consider.
Giving to charity is a way to pay it forward when you have good months. Next time you have a bad month, maybe someone else will be willing to help you during one of their better months. And even when you think that nobody would come to help you and you feel yourself one-to-one with a problem, there is a way out, after all. Resort to a direct short-term loan to overcome a difficult period of your life.
Giving can be an emotionally satisfying experience. It feels great to help out someone who needs it. So, giving is good even from a selfish standpoint.
You may have items you do not need. A lot of the world's scarcity issues aren't so much a reflection of a lack of material resources so much as the poor distribution of goods.
Can You Still Give to Charity on a Tight Budget?
It is still possible to donate to charity even if you are on a budget. Many donations are tax-deductible, so check into that if you want to donate financially.
As long as you follow some simple rules, you can make tax-exempt donations, which are charitable gifts that may be claimed as a tax write-off. All you have to do is to list deductions on the tax return, ask for a receipt (mandatory for donations to a single charity worth $250 or more), or a corroborating bank record, if your gift is in cash, regardless of its amount. At the same time, you should make sure to subtract the value of all the benefits you'll receive for your charitable contributions before deducting it. In case your charitable offering get complex, you might ask for a tax professional advice, who will create for you an individualized charitable giving strategy.
First of all, consider your talents. If you're involved in finance or accounting activities, you could provide charitable giving by assisting someone on financial or tax issues. If you work in IT, you could volunteer, offering your support to some small computer networks. Also, if your income is low, you can look for someone else who is able to donate the money or some non-financial gift. Many charitable organizations need people to give out flyers and work booths; if you're still in school – this may be a perfect opportunity to be charitable.
Thus, even if you cannot afford substantial financial donations, there are still other ways that you can give to those in need.
What if You Can't Afford to Give?

Give back by donating your time
If you barely have the funds to take care of yourself, your first obligation is to yourself and your immediate family. But that doesn't stop you from giving in other ways, for example, to volunteer your time at a local charity. Even if all you can spare are a few hours now and again, the one you help will be grateful. Therefore, you don't mandatory have to align with an organization; you can start helping people from your neighborhood.
Donate your stuff
Another way you can give is by donating items you do not need or want and which somebody else could use.
If you decide to turn your clutter into a donation, you should research to find specific organizations that work to get your items to where they need to be. If you just take your stuff to the thrift store, there is a really good chance it will end up in a landfill. Also, make sure that everything is still in relatively good condition.
Buy less, spend, and invest in a socially responsible way, and save more.
Something else you can do to give is to change your habits and avoid bad financial decisions. You can stop contributing to a consumer economy that generates waste by purchasing less, and you can research to buy from companies that donate part of their proceeds to charities. You can also look for socially responsible investment funds.
Donate medically
Another way that you can give is to donate your renewable resources such as blood or plasma. Regardless of your location, there might be regular opportunities to do both. This type of donation costs you nothing but time and can potentially help save lives.
Consider also donating your hair to sick kids who have lost their hair due to some medical conditions. A simple idea on how to charitable for a nursing mom is to donate breast milk. It will be provided for premature or critically ill babies.

Even a few dollars count
Many people think they cannot afford financially to give off because they can only contribute a few dollars to a cause. But many donation platforms record the average donation size, and you will notice that it is quite frequently under $10. This proves that even a few dollars can make a huge difference if enough people contribute. Consider earning money from a hobby, you may not earn a lot of money, at least at the beginning, but your donation can matter a lot.
Promote donation campaigns
If you cannot afford to contribute directly to a campaign financially, consider sharing it on social media. If you get the word out to enough people, that could bring in more donations than you could have made on your own.
Vote
How can you think about charitable giving or money donations if you're broke? Many politicians and policies are working toward eliminating poverty. Go and vote for them! Doing so ultimately may help reduce the need for charitable giving.
Your Giving Plan

If you do decide to contribute financially, you will want to come up with a giving plan to fit into your budget.
1. Pick your donation opportunities.
Coming up with a plan starts with choosing charities to give to. How do you determine the best charities to give to?
If you are wondering how to check out a charity before you donate, you can research with the help of sites such as Charity Navigator or the Better Business Bureau's Wise Giving Alliance. These sites let you check the reputations and measurable impact of charities so that you can be sure that your money will not go to waste.
2. Build a charity fund.
Next, you need to figure out your budgeting for charity. Some people contribute a lump sum at the end of the year, but you may find it easier to donate a smaller amount monthly. That way, you are less likely to fall behind on your goals.
You also could set aside a small amount each month so that you have the money waiting to donate as a more considerable lump sum at the end of the year. If you use this method, subtract that amount when you run your budget each month so that you think of the money as "spent." This will prevent you from using it on something else.
Conclusion: Even on a Budget, You Can Make an Impact

Coming up with a charity budget can be a challenge when you are living on a tight budget yourself, but as you can see, giving to charity is still possible. You now know how to donate to charity in terms of finances, items, and time. No matter how much or how little you have for yourself, there are things you can do to give to those in need.
Hopefully, one day we will live in a world where nobody wants for their basic needs and doesn't have to borrow money through bad credit payday loans just to survive till the next payday. But until then, donating for charity is a way to help others stay afloat while experiencing for yourself the joy that comes with giving.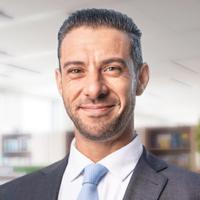 Mike Lefler shares his interest in a wide range of different subjects, including his love for finance-related writing. The passion for writing, related exceptional skills and his years of study, along with a Master's Degree at Southwest Minnesota State University led him to become one of the brilliant authors in the massive finance arena and in the area of Financial Planning and Lending Industry.
At the same time, his ability to identify the main points of various aspects and intention to significantly contribute makes him a great team member and a valuable part of 1FirstCashAdvance.
How to Eat Healthy on a Budget?
You can eat cheap and healthy remaining on a tight budget. Our pieces of advice will help you to understand that healthy food is accessible to everyone.