How To Lend Money To Family Members
"Can you lend me $100 until next month?"
Most of us are familiar with this phrase; mainly because our family members and relatives are the first people, we turn to when we go through financial constraints.
However, as we all know, mixing family and money can be tricky, risky, and can cause unnecessary tension. It can also end up causing acrimony when the debts are delayed or not paid at all. Discussed below are the family lending guidelines as well as the pros and cons or giving loans to relatives.
Top Tips For Lending To Your Family Members
Make Sure You are Secure
Don't give out the last coin you have in your pocket just because you are lending a relative. Don't jeopardize your financial security. If it's not possible, be wise and say "no" no matter how hard it may be.
Involve Your Partner
Inform and discuss with your partner about it if you are married. It's good to maintain openness and peace in marriage by consulting each other when it comes to joint gifts or loans.
Be Mentally Prepared for any Outcome
Some family members may fail to repay regardless of the promise they make. Be sure that you will remain emotionally stable, with no hard feelings when the borrower fails to pay.
Formalize it
Put the loan agreement in writing through a promissory note, especially when a substantial amount of money is involved. This will prevent any misunderstandings in the future.
Charge Interest
Sometimes the loan agreement might turn sour. Charging an interest will motivate the borrower to pay to avoid accumulation of interest.
Consider the Need
What does your family member need the loan for? The exact reason will help you to know if they are capable of paying back or not. It's good to lend for medical expenses or business purposes but not for leisure.
Advantages and Disadvantages of Lending Money to Family Members
Advantages
Teach about fiscal responsibility – if one of your family members needs extra money, probably due to their poor spending habits, you can use the opportunity to educate them on the importance of saving. You can also charge interests to teach them on how to manage their money.
You may also need their help in the future – although you don't lend money with the aim of asking for it later in the future, you will not be ashamed of borrowing the same people in the future.
It feels good to help the people you love – nobody would like to see their dear ones suffer, and therefore it doesn't hurt to lend to your relatives. You should however not let them take advantage of you.
Disadvantages
Open-ended loans – most of the loans given to friends and family members tend to be open-ended without a clear timeline and agreement. This makes both parties remain in limbo without any clear expectations.
Repayment not a priority – family members have an informal relationship. Most of them may not see the seriousness of the need for repaying them without the threat of penalties.
Hard to ask for the money back – to many people, it's awkward to request money again from your family member especially when they are older than you. This means that you might stay worried without communicating.
The borrower may keep asking for more – depending on the how close you are, and the borrower might keep asking for more without paying. At the need, the lender might lose both the money and the friendship.
Is it Worth it to Lend Money to Your Family Members?
It's tough to deal with family members who regularly see you as a bridge between their last paycheck and the next one. It can even be tougher when they make little or no effort to look for their money since to them you are their "family bank." On the other hand, at times, it's essential, humane and considerable to help your family members or even seek help from your relatives in times of need.
So, the answer of whether it's worth it or not entirely depends on you, according to your current situation, as well as that of your borrower. However, as discussed above, always make sure that you make a formal agreement when making the lending arrangements. Learn also to say "No" when it's not possible so that you don't hurt your financial status in the process of making others happy.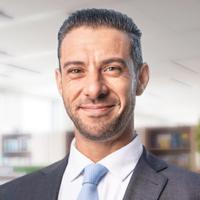 Mike Lefler shares his interest in a wide range of different subjects, including his love for finance-related writing. The passion for writing, related exceptional skills and his years of study, along with a Master's Degree at Southwest Minnesota State University led him to become one of the brilliant authors in the massive finance arena and in the area of Financial Planning and Lending Industry.
At the same time, his ability to identify the main points of various aspects and intention to significantly contribute makes him a great team member and a valuable part of 1FirstCashAdvance.